Avoid the highways
Going southbound, not having the time to cruise all the way down Germany or France? Don't worry. If you have some cash or may be your good old friend has some, get your bike on the car-carrying train. Enjoy a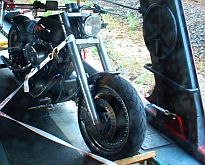 night with a hot shower and some decent red wine. After a nights ride you will be in Narbonne in the South of France, from where you can easily cross the Pyrenees and thump into Spain. If you compare the price with the savings you made wasting gas on highways and an additional overnight stay or two, it is worthwhile, not to mention the constant rattling, which reminds you of your sled and lets you sleep just perfectly. Sadly German Railways (DB) has cut their offer significantly, instead of promoting this comfortable way of travelling.

Rauchs Café and Bar
.....was the place for the those guys, who can't leave their bike home and even ride in steady drizzle. Sure they knew what to expect at Rauchs Café: the best coffee in the town of Bremen, Germany. A pity, that they are closed, and even had to close the follow up project due to Covid-19.

(mail wbaettharleys.de)

Picture of the month:
Proud owner of this beautiful Evo built in 1992 is one of those guys, who won't sell their bike forever. His name is Jens from Cuxhaven, which lies directly at the North Sea, and he loves to ride out for that Sunday morning biker meeting at the "Dorumer Tief". Nobody knows, why Jens stepped out of focus right before I took the picture. He was exactly there, where you now see those bloody garbage cans. By the way, riding with high risers prevents underarm perspiration and the blond ladies from Northern Germany rather prefer the smell of a freshly baked lemon sole, did you know?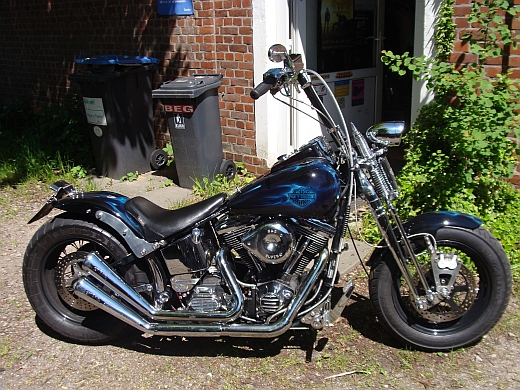 Click into the picture for a larger image.


A Heart for Harleys

...can be found in Loxstedt, just before you enter the town of Bremerhaven, coming from the South. His name is Gerhard Strubbe. He knows Harleys inside out, runs his small shop Ironwing since more than 10 years, is throbbing around on his great 1959 Panhead, equipped with Del Lorto carbs. He also is the inventor of the famous "knovelheads" There will be no explanation here, check their
page.

The Japanese thumper
Two, three generations ago, Britain was enjoying a blooming motorcycle industry with all those famous brands like AJS, Brough-Superior, BSA, Francis-Barnett, Matchless, Norton, Panther, Royal Enfield, Velocette, Vincent, and many more. We don't want to discuss the self-inflicted downfall of the British motorcycle industry here. Instead let's have a look at a wonderful design copy of the BSA 31, which was built from the late forties to the late fifties. This copy became one of the most successful motorcycles of Yamaha.
It was sold as a 500cc single for the European market in-between 1978 and 1998 , and it was still being built for the Japanese market as a 400cc until 2008. It is the SR400, the descendant of the SR 500. This bike sports the classic look of a motorcycle and the heritage of the British single. Some years ago, I hoped that the bike will be back on the market one day. And it is back for sale in Asia. Have a look at three pictures being done in Tambon Kho Hong, near Hat Yai, in the very South of Thailand. And if you wonder about my affair with a rice burner...., there where I live now, is hardly any other classic iron around.
Quote of the month


The Harley's got a little too much torque when it comes to jumping.
- Evel Knievel
Dedication, that's all you need..
...and some folks out there, they just have it. One of those is Troy Nicholson the owner of Lightning Cycle Works in

Texas. He is working on Harley's for more than 30 years. He despises the clinical hygiene of those licensed dealers, and their prices, usually only being called up in the houses of pleasure. With his friendly attitude and his knowledge, he will convince you to leave your bike there for that little extra service or repair job. You won't be disappointed. He does a great job, and for a very affordable price. Check out his facebook site with some beautiful choppers by clicking into the photo.


What's in the make?

Find out by yourself! Where? In the squeaky clean Harley-lab of Ironwings in Loxstedt. It is one of those rare workshops you still can walk in and look around. Gerhard is always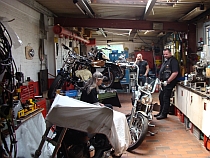 willing to explain his works and surely will give you a hint or two how to improve the performance of your American Iron.


Harleys.de

is proud to sponsor the View Society, which is supporting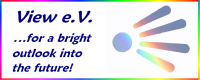 underprivileged children in Thailand. The society is recognized by the government of Germany. Donations are tax deductible.