Picture of the month: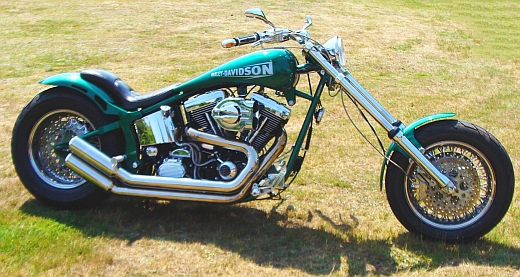 Rolf from Oldenburg in Northern Germany wanted it all: a clean sharp muscle machine with the power to shut down anyone who picks up the challenge. Technical specs remain a secret. Here it is. Larger views, when you click into the picture.






About 140 miles north of the Harley Davidson factory in Wisconsin, you will find Brian's shop. Brian sells primarily Harley-Davidson motorcycles, which can be damaged due to a falling branch of a tree, or an accident. Thus these bikes are inexpensive and Brian will tell you, what do you have to do, to fix it. Import duties and taxes can be saved and you finally end up with a sound ride for the price you can afford. Brian ships worldwide.



Only Throbbing Thunder

OTT that's his name, he lives in Hat Yai, in the very South of Thailand and he is a proud owner of a black 2000 Dyna Glide. He rides his sled for three years now. Harleys.de asked him why he is riding just that bike, and not something


else? He answered, that he just loves to ride an iron horse, and not a rice burner. He is crazy about the rattling when the engine idles, the sound of the dual pipes and the power and torque, which gives him the advantage on the open road. Equipped with a five Gallon tank, he easily can make it non-stop to the shores of the Andaman Sea. And that's where you need to go after a hot week in Hat Yai.


Harleys.de
is a proud sponsor of the View Society which supports underprivileged children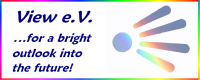 in Thailand. And you should too, as the new invoices for the upcoming school term are almost due. Every single donor will have constant access to the accounting online, and will exactly know how the money is being spent. The society is recognized by the government of Germany. Donations are tax deductible. Tell us, do you have barbwire in your pockets?
Rauchs Café and Bar
.....is the place for the those guys, who can't leave their bike home and even ride in steady drizzle. Sure they know what to expect at Rauchs Café: the best coffee in the town of Bremen, Germany.
Quote of the month:

"Riding a motorcycle on today's highways, you have to ride in a very defensive manner. You have to be a good rider and you have to have both hands and both feet on the controls at all times.
Evel Knievel

Counter