Caged Ironhead
Bob from Louisville, Kentucky gave me this picture of his '77 Ironhead.

The bike obviously does not have the adequate space, nor the necessary attention yet. We strongly hope, that Bob turns his baby into a beauty soon. We encourage him by recommending a website with beautifully restored ironheads: https://www.bikeexif.com/tag/ironhead-sportster

Our favorite road sign
This road sign was found by Chris Wagner on his motorcycle trip to to Mae Hong Son, west of Chiang Mai, close to the Burmese border.
Harleys.de suggests, that this should be the only road sign on country roads.


Harleys.de
is a proud sponsor of the View Society which supports underprivileged children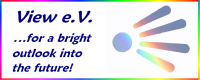 in Thailand. And you should too, as the new invoices for the upcoming school term are almost due. Every single donor will have constant access to the accounting online, and will exactly know how the money is being spent. The society is recognized by the government of Germany. Donations are tax deductible. Tell us, do you have barbwire in your pockets?





Hitcounter: