Harleys.de
is proud to sponsor the View Society, which is supporting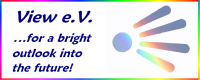 underprivileged children in Thailand. The society is recognized by the government of Germany. Donations are tax deductible.


Dedication that's all you need..
...and some folks out there, they just have it. One of those is Troy Nicholson the owner of Lightning Cycle Works in Texas
He is working on Harleys for more than 30 years. He despises the clinical hygiene of those licensed dealers, and their prices, usually only being called up in the houses of pleasure. With his friendly attitude and his knowledge, he will convince you to leave your bike there for that little extra service or repair job. You won't be disappointed. He is does a great job, and for a very affordable price. Check out his facebook site with some beautiful choppers by clicking into the photo.




Motor Harley Davidson Cycles in Thai.

Picture of the month:
On the way to the Pacific coast of Mexico a tire change, new points,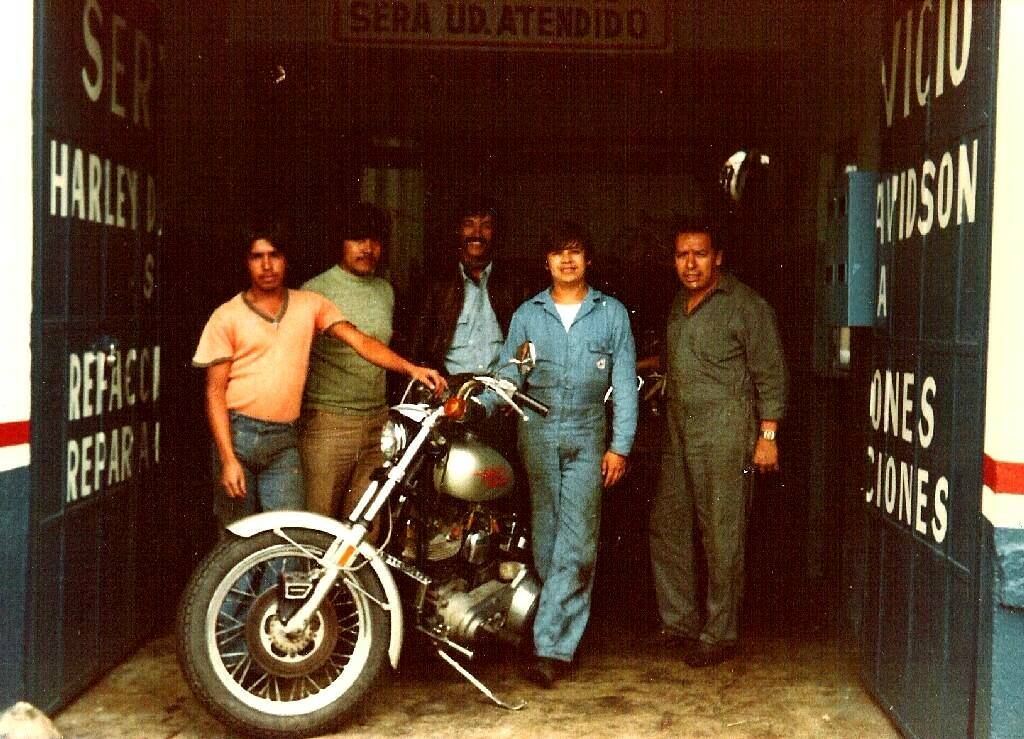 a free wash, plus this photo. That was it for this 1977 FXE Superglide at Harley - Davidson of Mexico City back in 1978.

One of the most beautiful...

motorcycles Harley Davidson produced is the 1972 74 cu. inch pinstriped Superglide, named Midnight Express.


A muscle machine with a will of its own. the night train… that comes alive when the sun goes down. To shut down anyone who picks up the challenge.



Back in 1972 Harley Davidson was still owned by AMF. Nevertheless inside their 1972 brochure they introduced the FXE 1200 with a wonderful pin striping in red white and blue on black fenders. This bike is extremely hard to find. Harleys.de hopes that Milwaukee will come up with the same or a similar design in the future, and loves that slogan too.





Caged Ironhead

Bob from Louisville, Kentucky gave me this picture of his '77 Ironhead. The bike obviously does not have the adequate space, nor the necessary attention yet. We strongly hope, that Bob turns his baby into a beauty soon. We encourage him by recommending a website with beautifully restored ironheads: http://www.harley-ironhead.com/

Harleys.de also would like to know, how this bike looks today. Hey Bob, do you read me?



You ain't seen nothing yet!


Whenever you make it to Hamburg, check them out. May be they have your dream machine for sale. Who knows? Anyhow it is always well worth a visit.

Their site is written in German, but Google will do the translation for you. When you get there, do not worry, they all speak English.




Harleys.de wishes you a decent and safe ride into 2022!


With this photo we show you how to avoid any accident whatsoever! The core requirement: a lowrider. Click into the picture for a larger image.
Quote of the month
Life should not be a journey to the grave with the intention of arriving safely in a pretty and well preserved body, but rather to skid in broadside, in a cloud of smoke, thoroughly used up, totally worn out, and loudly proclaiming, 'Wow! What a Ride! ~Hunter S. Thompson

Offroad across Central America
Truly an unforgettable adventure was the trip from La Ceiba, Honduras across Guatemala and Belize with Maya-Tours. Whoever has the chance, go for it!! You won't be disappointed, promised!
Our friends...

from 1000ps created a nice video, testing a Ducati clocking more than 250km/h on a public road, which was not closed for public traffic and "sports" a speed limit of 90Km/h. Have a look at their video and think about the educational value of this clip for our young riders.


Rust never sleeps
Always good for a surprise are these parties arranged by the Malek Team. Here is the tank and engine of an eyecatcher.
Click into the picture for more. The quality of the photos is not perfect due to a low battery in the camera.

webcounter