Picture of the month:




A view into the engine surgery room of 45s Forever, the most famous Harley repair and customizing shop in the Bay Area, located on Berryessa Road in San Jose, California, just off the southern tip of the San Francisco Bay (more below). All photos can be viewed in their original size.


Who is riding our shit?

A good question to ask. Ray, the very old shop owner of 45s Forever
has the answer: " Those folks, who want true reliability, they have their ride done by us." He is proud, that none of his customers came back with a complaint during his career. For more than 40 years he runs this business together with his son Roman and his brother George. One of Rays
beloved sons, "Bad Ass RJ"(below),
Good luck Ray with your plans.

And if there is anybody out there, who needs to have some work done on his sled, or wants to have a chat with an exceptionally skilled mechanic, and fabulous Harley fellow, go visit him. But don't forget to bring a couple of beers.

was killed a couple of years ago in a road accident while riding on the Freeway 101. He was one of those rare guys, who could

gain expertise

t

h

ro

ugh his own hands-on experience in virtually no time. On the occasion of his birthday, a commemoration will be held. He always will be remembered with gratitude and appreciation. Ray has a special wish: one day he wants to escape from his work, and travel with his early Shovel across Spain, the country of his ancestors .


About 140 miles north of the Harley Davidson factory in Wisconsin, you will find Brian's shop. Brian sells primarily Harley-Davidson motorcycles, which can be damaged due to a falling branch of a tree, or an accident. Thus these bikes are inexpensive and Brian will tell you, what do you have to do, to fix it. Import duties and taxes can be saved and you finally end up with a sound ride for the price you can afford. Brian ships worldwide.

All Motorcycle manufacturers of Europe

A comprehensiven and almost complete overview of the motorcycles of Europe is Sheldons Motorcycle Universe. Click into the picture to learn more.





Offroad across Central America

Truly an unforgettable adventure was the trip from La Ceiba, Honduras across Guatemala and Belize with Maya-Tours. Whoever has the chance, go for it!! You won't be disappointed, promised!
Caged Ironhead
Bob from Louisville, Kentucky gave me this picture of his '77 Ironhead.



The bike obviously does not have the adequate space, nor the necessary attention yet. We strongly hope, that Bob turns his baby into a beauty soon. We encourage him by recommending a website with beautifully restored ironheads: http://www.harley-ironhead.com/

Harleys.de
is a proud sponsor of the View Society which supports underprivileged children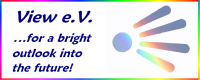 in Thailand. And you should too, as the new invoices for the upcoming school term are almost due. Every single donor will have constant access to the accounting online, and will exactly know how the money is being spent. The society is recognized by the government of Germany. Donations are tax deductible. Tell us, do you have barbwire in your pockets?
Rauchs Café and Bar

.....is the place for the those guys, who can't leave their bike home and even ride in steady drizzle. Sure they know what to expect at Rauchs Café: the best coffee in the town of Bremen, Germany.
Quote of the month:

Most motorcycle problems are caused by the nut that connects the handlebars to the seat"