Pig 7

They call themselves PIG7 and specialize in Royal Enfield, Ural, XS 650 and other classic iron. They also are well known for a decent service and affordable prizes.

Click into this picture to learn more about this icon and their used motorcycles. It is nested right between Hamburg and Berlin in the village of Prezelle.

Rauchs Café and Bar
.....was the place for the those guys, who can't leave their bike home and even ride in steady drizzle. Sure they knew what to expect at Rauchs Café: the best coffee in the town of Bremen, Germany.


Harleys.de
is proud to sponsor the View Society, which is supporting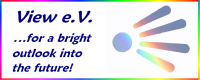 underprivileged children in Thailand. The society is recognized by the government of Germany. Donations are tax deductible.
contact: wb(at)harleys.de
Picture of the month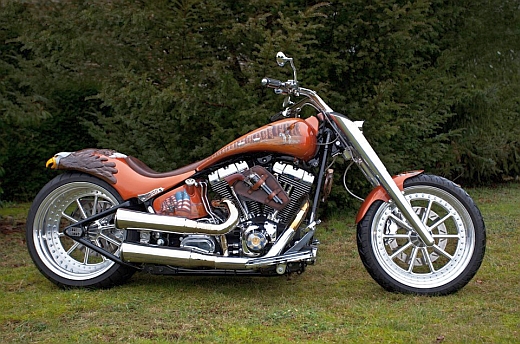 Young man go West. If Harley Davison would have started their business a little earlier, the bike of a lonesome cowboy probably would have looked like this one. The lasso is missing, but that can be thrown over the mirror, either left or right, depending on with which hand you will use it, though you probably need a cruise control to catch your calf. The bike had been built by Dieter Lübben von Döllen.

Prepare your bike and yourself..

..when you decide to do a long trip. Make sure you packed that coleman stove, which runs on unleaded fuel right from the petcock. You want to


be sure, that you can do your own coffee in the morning after a soaking rain, or heavy partying. Three meters of florist's wire is a must on every bike, just in case. You might have to tie up a broken exhaust pipe, and it does not even to be yours. There are always some small items, you do not want to miss, like a cork srew, definitely a mandatory tool everywhere in the South of Europe. Some braided sheet rope, always comes in handy, as it can be used for your laundry, to secure a tent, and the luggage as well. When riding through hot countries like Thailand, Harleys.de recommends to install an outlet from the battery and keep a 12V cooler box on the luggage rack connected to it. Make sure you've got a decent lock on it.
About 140 miles north of the Harley Davidson factory in Wisconsin, you will find Brian's shop. Brian sells primarily Harley-Davidson motorcycles, which can be damaged due to a falling branch of a tree, or an accident. Thus these bikes are inexpensive and Brian will tell you, what do you have to do, to fix it. Import duties and taxes can be saved and you finally end up with a sound ride for the price you can afford. Brian ships worldwide.




Quote of the month



Life should not be a journey to the grave with the intention of arriving safely in a pretty and well preserved body, but rather to skid in broadside, in a cloud of smoke, thoroughly used up, totally worn out, and loudly proclaiming, 'Wow! What a Ride! - Hunt

er S. Thompson




Who is riding our shit?

A good question to ask. Ray, the old shop owner of 45s Forever has the answer: " Those folks, who want true reliability, they have their ride done by us." He is proud, that none of his customers came back
with a complaint during his career. For more than 40 years he runs this business together with his son Roman and his brother George. 45s forever is located on Berryessa Road in San Jose, CA.

Dedication that's all you need..
...and some folks out there, they just have it. One of those is Troy Nicholson the owner of Lightning Cycle Works in

Texas. He is working on Harley's for more than 30 years. He despises the clinical hygiene of those licensed dealers, and their prices usually only being called up in the houses of pleasure. With his friendly attitude and his knowledge, he will convince you to leave your bike there for that little extra service or repair job. You won't be disappointed. He is does a great job, and for a very affordable price. Check out his facebook site with some beautiful choppers by clicking into the photo.